Our Goals
The goal of our Training Center is to provide effective and comprehensive training and education though the various courses offered by the American Heart Association, NAEMT, NM EMS Bureau, and more. We train thousands of students yearly all throughout New Mexico though our large network of over 300 instructors. A variety of courses are offered weekly through our community training center held at the CPR New Mexico Classroom in Downtown Las Cruces.
We can also offer custom courses for your organization, as well as, online CPR and some advanced healthcare courses, i.e. ACLS. We strive to provide students with the best learning experience possible which enables them to perform CPR or render First Aid if the situation arises with confidence in the skills they have obtained from attending one of our courses.
Monthly Courses Offered
American Heart Association
Heartsaver Courses
Basic Life Support (BLS)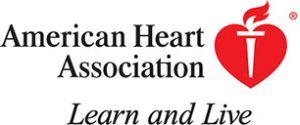 E-Learning Courses
*The American Heart Association strongly promotes knowledge and proficiency in BLS, ACLS, and PALS and has developed instructional materials for this purpose. Use of these materials in an educational course does not represent course sponsorship by the American Heart Association. Any fees charged for such a course, except for a portion of fees needed for American Heart Association course material, do not represent income to the Association.
EMS Continuing
Education Classes
• CE Categories:
• Trauma Emergencies
• Patient Assessment
• Airway & Ventilation
• Pediatric
• Medical Emergencies
• Preparatory
• Education
• Non-Medical
• Operations
• Special Considerations